Aurea Social

administration page

The Aurea Social administration page provides links to any of the following five global administrative pages which you have permission to access:

If you have the permission to see any one of these four admin pages, you can see the Social Sites Administration option in your personal menu in SharePoint.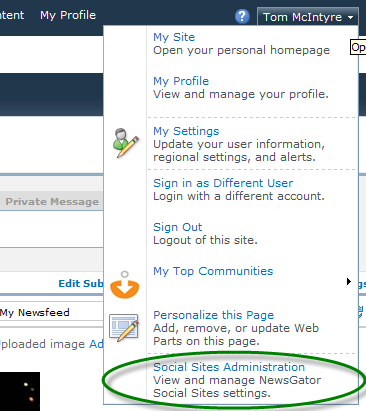 Click Social Sites Administration. This brings you to the Aurea Social Administration page.