About the Clickthru Report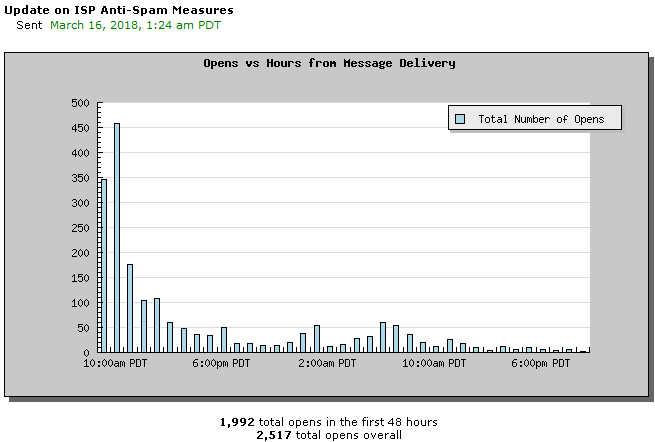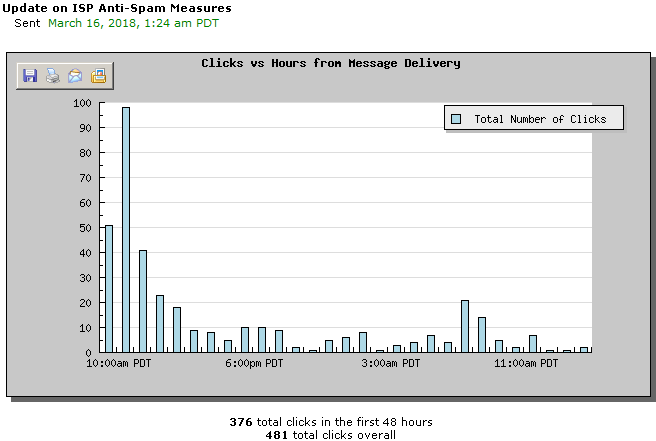 Demographic Breakdown: The Demographic Breakdown Report displays the number of clicks from the time that the campaign message is delivered. To view a Demographic Breakdown Report, click the Demographic Breakdown link in the Clickthru Report section.
Segment Report: It opens a new window that displays all segments. Click View Results to see or download the addresses of members who match the segment. You have the option to email specific segments to one email address. After selecting the segment to email, click GENERATE to send the report.
Referred Newsletters - This section shows you the Total number of Unique Referrers as well as Total Referrals.
Activity Chart and HTML Clickthrus: The Activity Chart displays the percentages of the people who were sent the campaign who Opened Only, Opened and Clicked, Unsubscribed, and Bounced. The HTML Clickthru graph shows the links in the message and the percentage of people who clicked the links. If you have link aliases saved, an alias will be in place of Link #.
HTML Clickthrus: The HTML Clickthru section of the Report page displays each link included in the Message. The Total Clicks as well as the Unique Clicks are displayed by the number of members as well as the percentage of members who clicked. Clicking the Link Breakdown allows you to view the demographics of the members who clicked each link.