Reports Overview
In the Reports section of the Dashboard, you can view statistics for recent activity in Email Marketing and Web Analytics. This section displays a graph of Email Marketing, with three most recently sent messages.
Switching to a Different Feature
Click the tab that displays the feature name.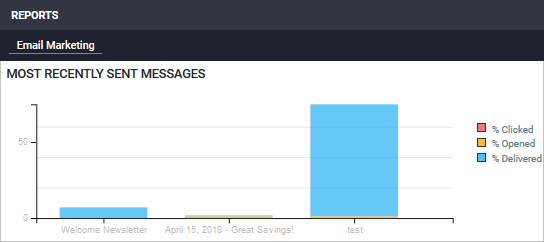 Viewing Detailed Information About a Graph Item
Move the pointer over the item.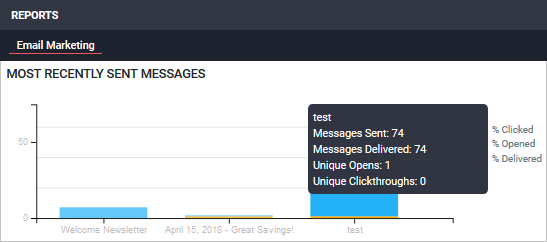 Expanding the Report to View More Information
Point to the right corner of the Reports pane and click the Maximize button.

Viewing Report for a Particular Application
Click the Email Marketing application.
Viewing Help for a Particular Product
On the toolbar, click Welcome, <user_name> > Help.