Help and Downloads
The Help and Downloads page in the Admin Console provides access to product downloads, documentation, support tools and resources. For information on Admin Console, see AMS Admin Console.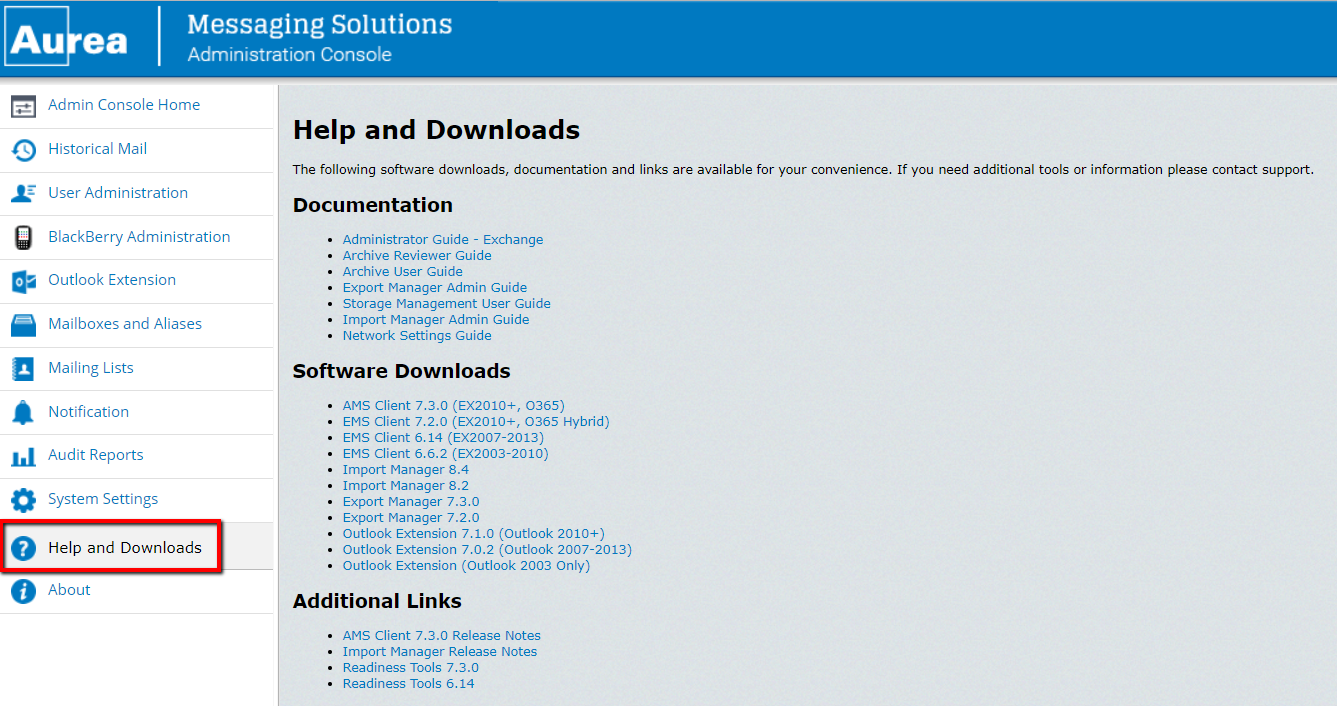 The page is divided into three sections as described below:

Documentation
This section contains links that redirect users to certain important sections within this online help for knowledge and training purposes.

Software Downloads
This section contains the latest product setups for installation and upgrade.

Additional Links
This section contains links to view the Release Notes for the latest product version and to download the Readiness Tools for running the preliminary checks.