Changing the Date Range in
Aurea Campaign Manager
There are a number of places in Aurea Campaign Manager where you can use the Date Range dialog to choose a date range for a particular report.
Choosing a Date Range
In the upper right of the screen, click the Date Range field. Select the From and To dates and click Update.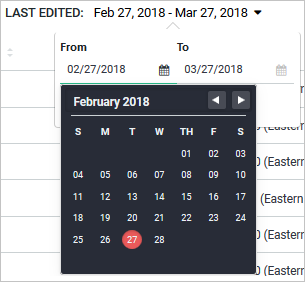 Choosing a New Date Range Using the Calendar
Select a start date in the calendar on the left:
To change the month, click the forward or back arrows.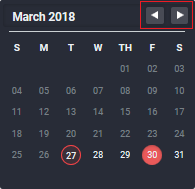 To choose a date, click the desired date.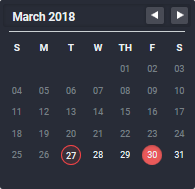 Use the same choice of methods to select an end date in the calendar on the right.
Save your date range.
Close the Date Range dialog.
Click the Update button.