Transferring Marketing Activity from Aurea CRM
As part of the integration between Aurea Campaign Manager and Aurea CRM Enterprise users of both products can now use Aurea CRM to transfer marketing activity to Aurea Campaign Manager and take full advantage of its advanced email marketing capabilities.
You can create one or more marketing activities in Aurea CRM as part of an email campaign. These activities could be conducted via multiple channels with email as one of the marketing channels. You can then transfer the marketing activity to Aurea Campaign Manager.
For further information refer to the Aurea CRM Web Business Logic FS guide.
Use the Aurea CRM Campaign Designer to configure your campaign.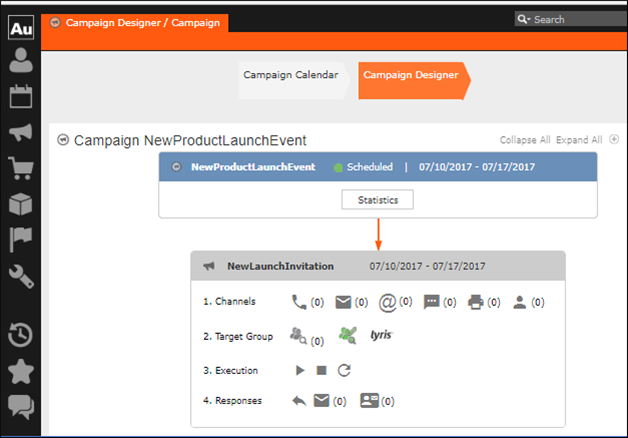 When a message is transferred successfully from Aurea CRM, Aurea Campaign Manager creates an email list together with a message that belongs to that list.
NOTE
For information about purchasing Aurea CRM, contact your account executive.
If you do not know who your account executive is, or for other queries contact us through our website.