Enabling an Attribute
You can enable a previously-created attribute for the current mailing list. To enable an existing attribute:
In the side navigation bar, click Email Marketing > Lists.
Select the List you want to edit.
Click on Attributes for that list.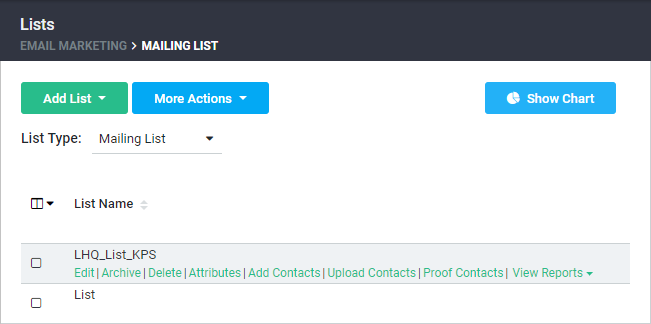 Click . Attributes dialog is displayed providing multiple tabs to either enable an existing attribute or add new attribute.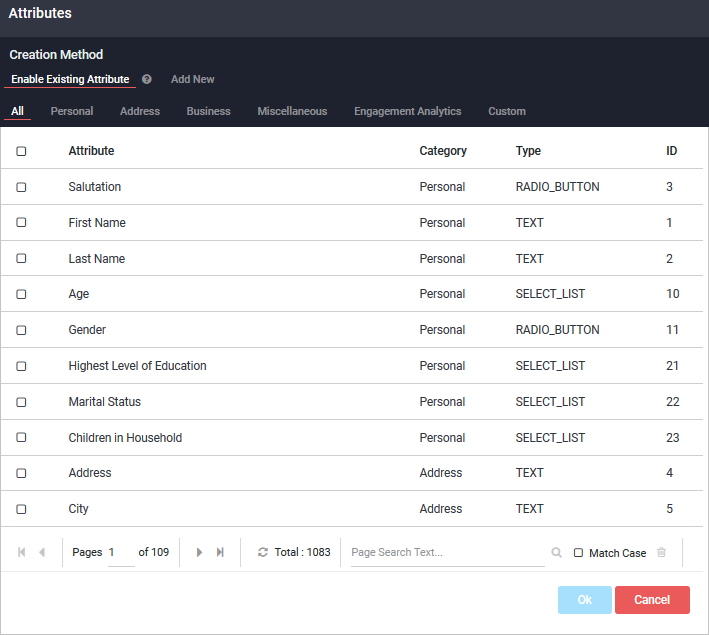 Select all desired attributes to be enabled.
Click OK at the bottom of the attribute management console to save changes.
For more information, see Uploading an Existing Mailing List.