Email Marketing Report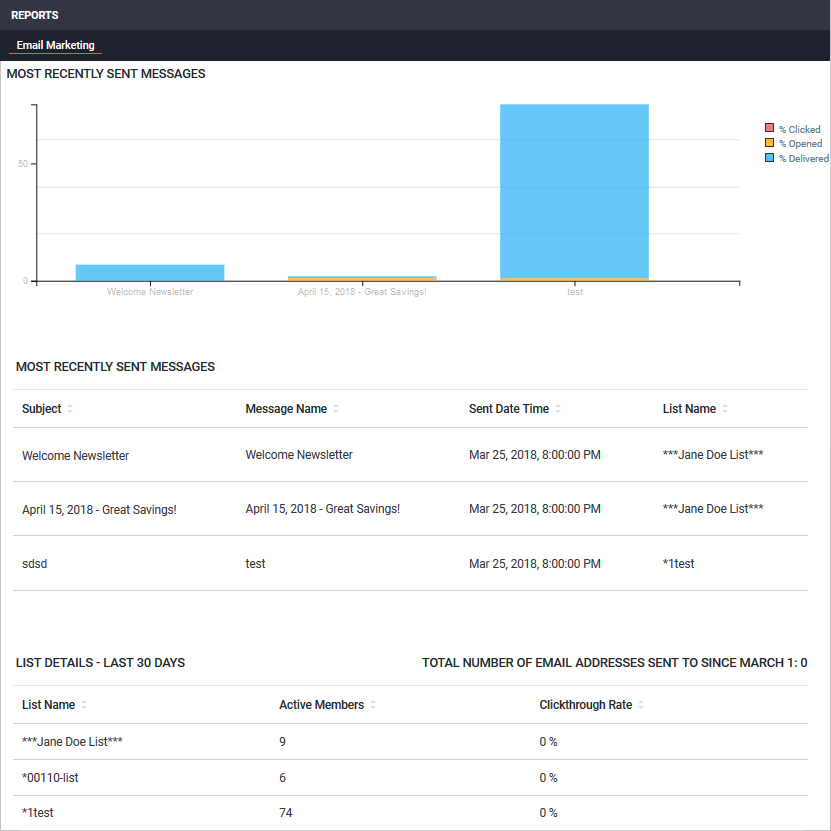 Details: Click the Details button for an email; the Mailing Details window appears with more information about the mailing.

List Name: The name of the list.
Active Members: The list members who have a status of "active" (that is, they have not bounced or unsubscribed, and are currently receiving all messages you send).
Clickthrough Rate: The percentage of recipients who opened your email and then, clicked a link in response to your call to action.